Acrylic Invitations
Acrylic Invitations have become our top selling invitation styles! These invitations are sure to wow your guests. Acrylic Invitations are made using 1mm clear Acrylic, and printed on using UV Printing (one of the most high quality printing methods) We can make our Acrylic Invitations in any shape and size.
SHOP Now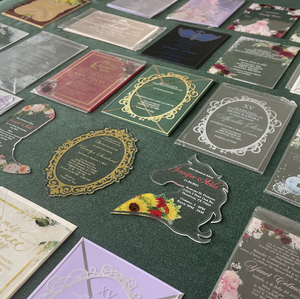 Quinceañera Invitations
Although we make invitations for all events, Quince's seem to be our biggest clients. All of our invitations can be redesigned and changed to best fit your Quince theme. We offer a variety of Laser Cut and Acrylic Invitations Invitations in different themes and in different colors. We also offer additional cards for Quince's, such as Lista de Padrino's/Sponsor Cards, Reception Card Passes, Damas/Chambelan Name Cards and more!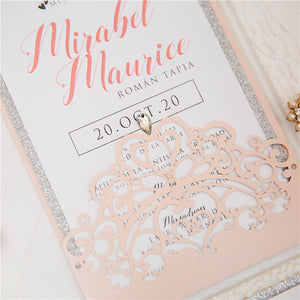 243 Invitation Orders Made in 2022!
Thank you to everyone who placed an order in 2022. This has been the biggest year yet! I am so honored and grateful for all of my clients. Thank you for ordering my invitations and allowing my business to be a part of your special event. I'm very excited to share new products and ideas this 2023! - Luis S.
Currently in Production
Here's a look at Acrylic Invitation orders that are in the process of being printed and fulfilled at the moment.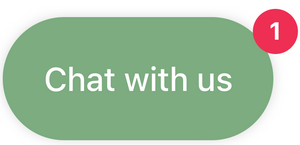 Live Chat!
Preferred Method of Contact
Have a question or concern? Feel free to send me a message using the Chat feature located at the bottom right corner of the website. All messages will be sent to my computer & phone, so I'll be able to respond to you ASAP.